Celebrity auctions: What are they for?

What are celebrity auctions for?
Celebrity auctions are an international business, bringing a profit of millions of dollars each year. Auction organizers launch auctions for putting celebrity stuff for sale, or celebrity memorabilia, dates with celebrities, etc. Items sold on celebrity auctions can bring sellers a crazy amount of money. The goals of celebrity auctions usually are:
Charity - celebrity charity auctions fundraise money for a great cause;
PR campaign - for boosting celebrity's or their project's popularity;
Attracting attention - boosting people's interest towards problematic topics (i.e global warming, cancer, domestic violence, etc.);
Project support - supporting social projects, ecological projects, etc.
For example, Michael Jackson's velvet jacket was sold for $65,625, which is three times bigger than the expected price. Signed Nike Air Jordan 1s were sold for $560,000, which makes them the most expensive sneakers sold at an auction. As for dates with celebrities, lunch with Holly Willoughby was sold for £100,000 at a charity auction. Even a half-eaten French toast from the interview with Justin Timberlake was sold for $1,025! Fans go crazy when it comes to celebrity's personal stuff, movie memorabilia, or a date.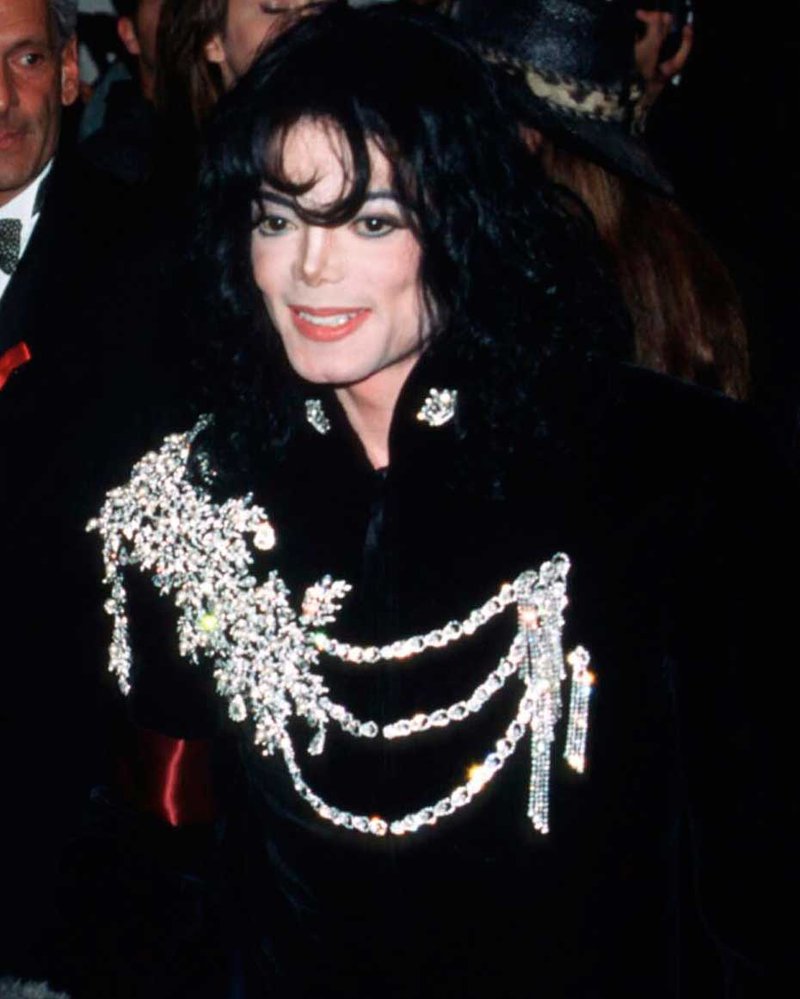 Michael Jackson's velvet jacket, $65,625.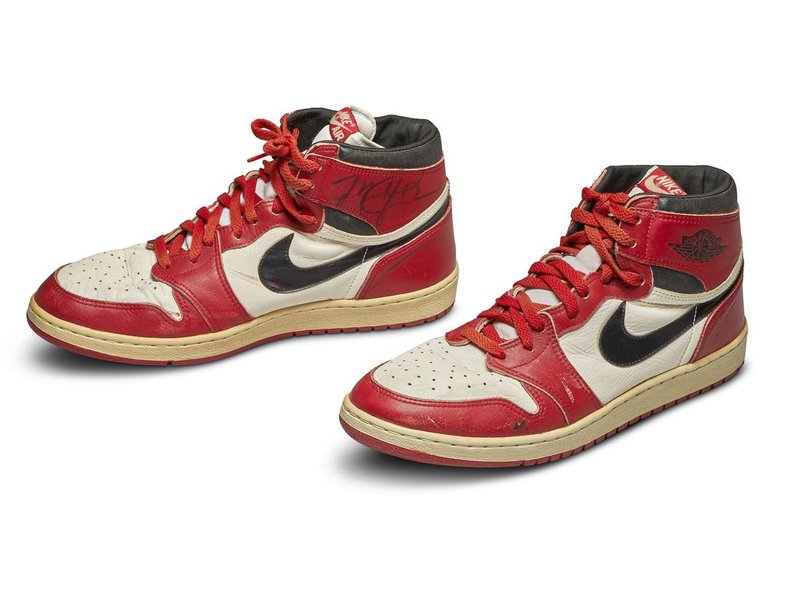 Signed Nike Air Jordan 1s by Michael Jordan, $560,000.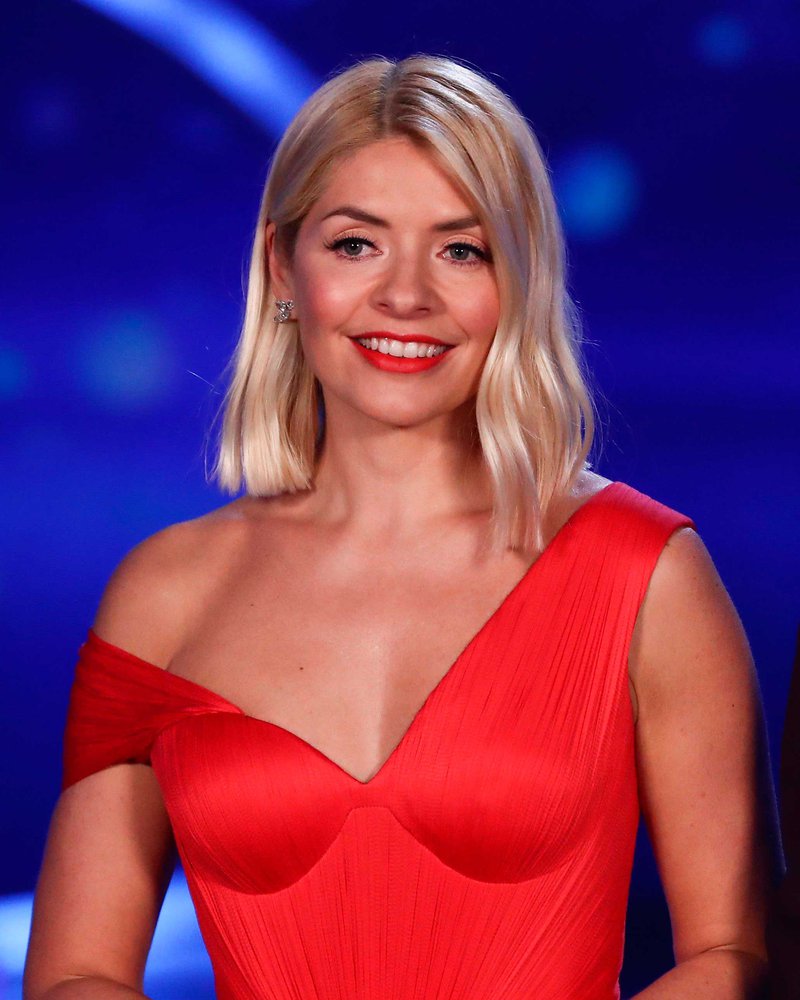 Lunch with Holly Willoughby, £100,000.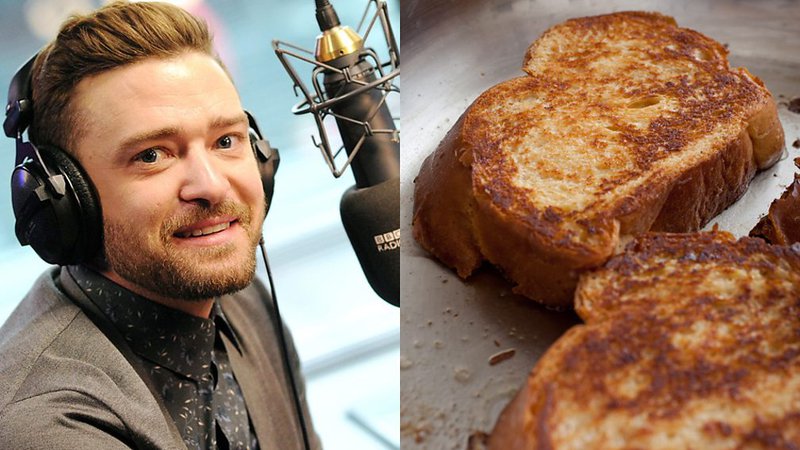 Justin Timberlake's half-eaten French toast, $1,025.
Benefits of celebrity auctions
As we can see above, celebrity auctions are quite beneficial, no matter whether you do it for charity or for PR. So let's take a look at the benefits of these auctions: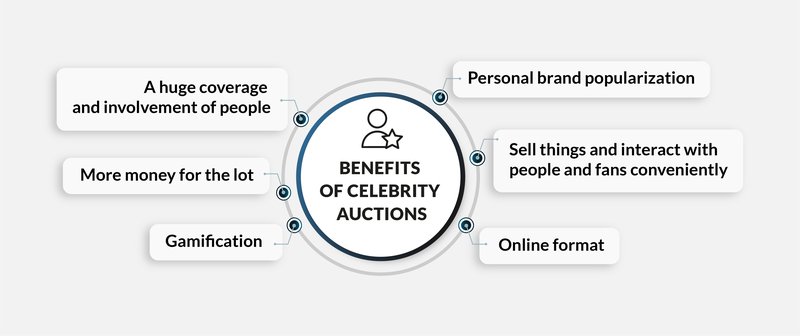 A huge coverage and involvement of people;
A chance to get more money for the lot;
Gamification of the process;
Personal brand popularization;
A convenient way to sell things and interact with people and fans;
Furthermore, Online format is a great benefit as well. If you make an online celebrity auction, it gives you a chance to communicate with fans from all over the world, not limited to any borders. Also, in time of quarantine because of the COVID-19 it is the safest way as there is no direct interaction and all quarantine conditions are observed.
Involving a celebrity for your auction
We found out all about this type of auction now, but one of the most important questions remains unanswered. How to involve a celebrity for your auction? Many celebrities are widely known for their contributions to charity. So if you are having a charity fundraiser, involving a celebrity may be not as hard as you thought. The first step is to pick a celebrity you'd like to collaborate with. Please note, that big celebrities (i.e. Katy Perry, Beyoncé, etc.) usually are not available for smaller organizations. So consider starting with local celebrities. It can be a local musician, chef, TV host, police officer, etc. Next, think about how this person can contribute to your auction and what they have to offer as a lot. As for contacting a celebrity, it's better to contact their agent or manager instead of calling them personally. Keep in mind that you need to be specific and demonstrate why your celebrity auction is worth their time. Look to the Stars gives hot tips on how to best get in contact with hard-to-reach celebrities and succeed.
Online auction software
This type of auctions can be conducted classically, but as technology is constantly evolving, it allows auctioneers to attract people from all over the world and to maintain the feeling of presence and excitement at the same time. Therefore, online auction software is worth considering.
For online celebrity auctions, we offer 2 types of auctions: Texas Auction and Forward Auction. Both of these auctions are ascending, so that means that the price will increase throughout the auction. Why is it good for celebrity auctions? You can raise an unlimited amount of money in a short period of time there! In addition to that, we offer full transparency of the bidding process in our online auction software so that no data is lost. If you want to customize your celebrity auction, we can arrange that and make your auction fit all your requirements. Contact us for more information and if you are interested in organizing a great online celebrity auction. If you're not sure whether our software is good for you, try out our free demo for a full experience.